April 18, 2010. This is the fifth consecutive day of eruptions of the Icelandic volcano, Eyjafjallajökull [pronunciation], spewing ash into the atmosphere and shutting down air traffic over much of northern Europe. The image above represents the situation this morning. Below are images from days four, three and one. Obviously the volcano, after being dormant for 200 years under its glacier, is now experiencing a very public moment of midlife crisis.
The following maps illustrate the volcano belt in Iceland
the exact location of Eyjafjallajökull on Google Maps (interactive)
and a closeup of the crater.
Here is Eyjafjallajökull at a gentler, more bucolic moment.
As the days pass and the volcano extends its activity, thousands of flights have been canceled, and many political and cultural events have been scratched, rescheduled or otherwise affected, including sporting events, concerts and the departure of Air Force One with President Obama to attend the funeral of the Polish president. The upcoming ART Cologne fair is still planning to open this Tuesday, April 20, and Art Brussels later in the week, but both are closely watching the progress of the volcano.
Previously, one of the major Icelandic additions to the art world came from Olafur Eliasson, whose otherworldly photographs of icebergs and glaciers were among the ecological and environmental concerns typically addressed in his work.

Now we can add these photos of Eyjafjallajökull to the category of recognizable Icelandic exports to the image bank.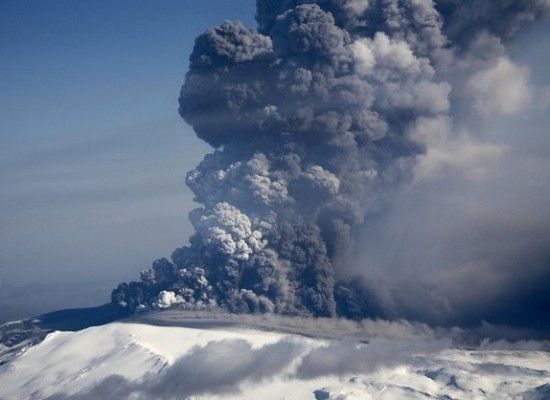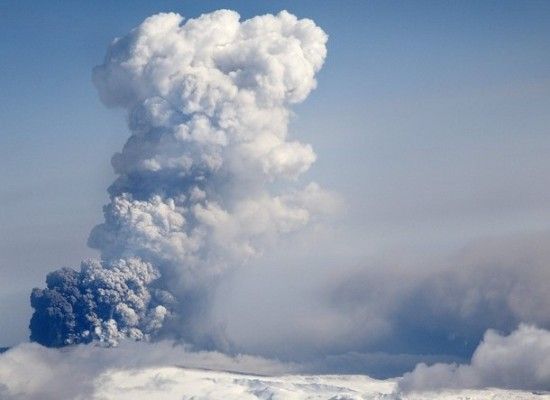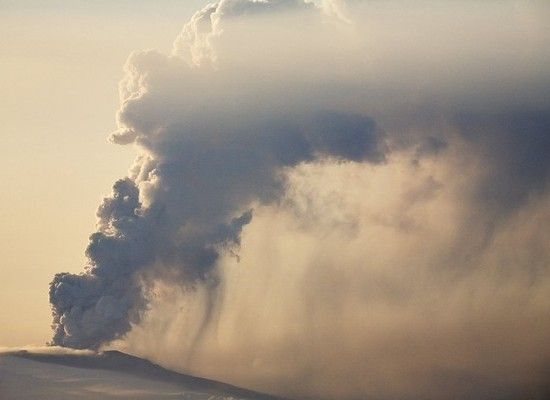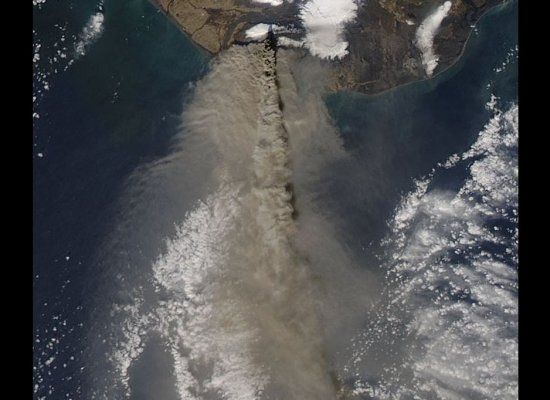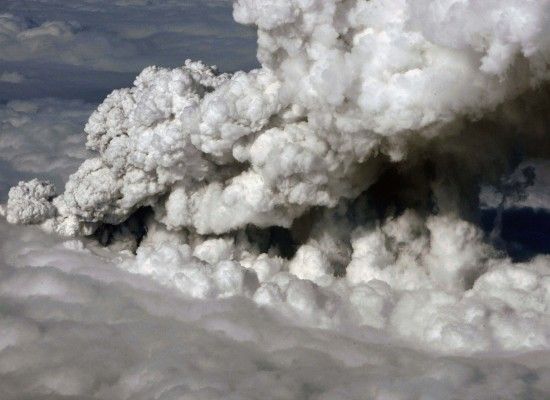 Here is an overhead shot from April 16, which includes the crater of Eyjafjallajökull looking like the nightmarish face from Edvard Munch's famous expressionistic painting The Scream.