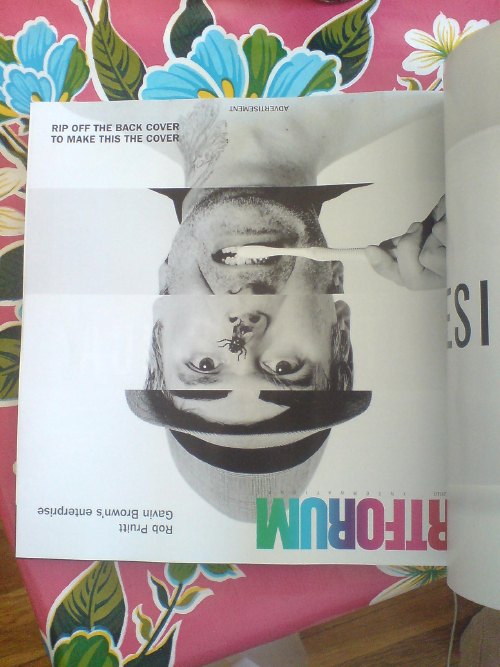 August 30, 2010. I've had the new issue of Artforum for a couple of days, but haven't thumbed through it yet. So thanks to greg.org for noticing this first.
The back cover of the magazine, since time immemorial, has been devoted to an advertisement for Bruno Bischofberger Gallery from Zurich, generally depicting a folky or bucolic scene from Switzerland in full four color bleed - and the current issue is no exception. Picking up on this art world axiom, conceptual prankster Rob Pruitt presents this as September 2010's penultimate page.
It seems Greg Allen "art directed" his presentation of RIP OFF THE BACK COVER TO MAKE THIS THE COVER by photographing it against a tabletop with a blue, green and lavender floral pattern that complements the colors of the ARTFORUM logo.